Barcelona, Mies, and Corbusier Midcentury furniture in Amarillo, Texas For Sale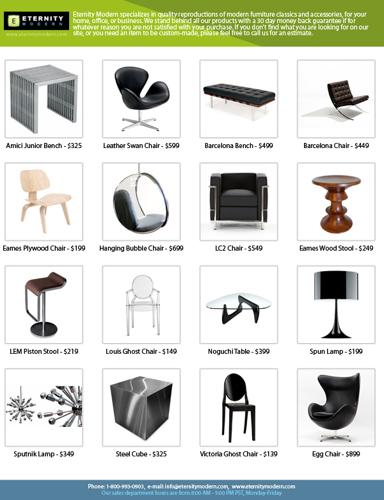 Seller:
Type: Furniture, For Sale - Private.

Call 1-800-993-xxxx for information or to place an order. All items include free shipping within North America, and come with a 30 day satisfaction guarantee. We'll send free leather samples upon request. Please inquire about other items which are available on a custom order basis. Shipments to Canada will be shipped from British Columbia, and shipments within the continental US will be shipped from Washington State. Visit us at:www.eternitymodern.com
We also sell the lem piston stool, louis ghost chair, spun lamp, egg chair, Barcelona Chair, living room furniture, sputnik lamp, inform, interior furniture, steel cube, inspiration, nood, modern furniture, barcelona bench, knoll reproduction, mies bench at affordable prices

Hand Carved Wood Rocking Horse
Cute hand carved and painted wooden rocking horse. MUST SEE! Lots of detail in the carving. Perfect for your kids to...
Price: $250


Price: $1


New wood dining set for six
Solid wood 42"x82" (with 18" leaf) table with 4 chairs and bench. New wholesale overstock available in Austin....
Price: $599


Price: $99


Tired of Hot Door Handles?
The Handle Wonder Cover is a soft fabric made of neoprene that slips securely over your existing metal door handle....
Price: $9